Septic Tank Installation
How much does it cost to fit a sewage treatment plant ?
Septic Tank and Sewage Treatment Plant Installation
At Crystal Tanks, we have 25 years experience in repairing, installing and supplying all makes and models of sewage systems. In general, non-electric sewage treatment plants cost more to install than electric ones, as all non-electric systems consist of 2 tanks, not one. The cheapest sewage treatment plant to install is the QUANTUM.
Our knowledge is a result of installing all makes and models of septic tanks and sewage treatment plants, many of which are not made anymore and some of which were very tricky to install.
We also arrange installation Nationwide and our local installers have experience of all types of ground conditions, including very difficult high water tables and running sand.
Our site engineers are fully aware of all the current rules and legislation and all installations are in accordance with Section H2 Building Regs. and BS6297 2007.
SEPTIC TANK INSTALLERS
Our knowledge of septic tank design has come from years of experience in the repair of septic tanks and their soakaways.
We arrange installation and repair all makes and models of sewage treatment plants, including Marsh, Quantum, Matrix, Klargester, Titan, SPEL, Conder, Vortex, etc.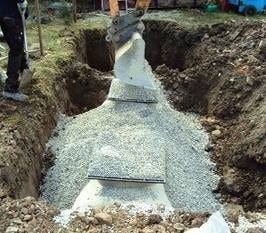 For more information and advice please call our installation advice team on 01759 369915
We offer free advice and solutions for your sewage problems.
For free advice please call 01759 369915
Crystal Tanks Septic Tank Information
Septic Tank Information