Septic Tank Problems
Septic Tank Problems - Heavy Rain - Help and Advice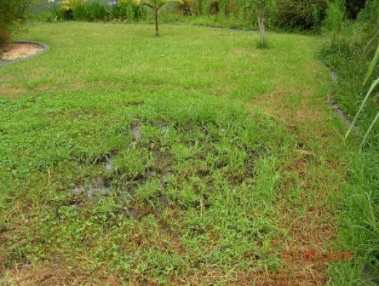 Crystal Tanks will give you as much free advice as possible about any septic tank problem.
We can also advise on how best to comply with the General Binding Rules which come into effect on 1st January, 2020 and under which, the vast majority of Septic Tank Installations in the UK will fail to comply.
We can also arrange a survey if your problem cannot be answered on the phone. It is sometimes possible to repair your existing septic tank system or supply and install a new septic tank or convert your septic tank to a sewage treatment plant, by adding a septic tank conversion unit after the tank.
In order for you to understand of how a septic system works and to find the cause of the problem please use the links below.
We receive dozens of calls every day from people whose septic treatment systems have failed. Most of the time it is the soakaway drainage field that has come to the end of its life, though sometimes it is a blockage in the septic tank itself. The second problem is often easy to solve, but the first is often either impossible (due to new regulations) or very expensive to fix and it is usually cheaper to install a septic tank conversion unit after the tank or a package sewage treatment plant and discharge directly to a ditch.